Summer Study Abroad in Israel! Next program in June-July 2022

Biology, Psychology, Cognitive Science, Neuroscience, Pre-Med, majors…
Sorry no summer 2021 program...
***Join us for our summer 2022 program!***
* want to study abroad?
* get UCONN honors credit for a class you need!
* choose a 2nd class: History/Politics/Hebrew...!
* all classes in English!
* attend an Alzheimer's Disease conference!

* learn Israeli cooking! 

"make & eat" x4 dinners!
* includes two weekend trips!
* stay in university dorms!
* meet students from around the world!
* enjoy the boardwalk and beautiful beaches!
* experience the "city that never sleeps"!
Psychology PNB Cognitive Science Neuroscience PreMed
UConn Brain and Behavior in Tel Aviv is a new summer study abroad program that gives students a chance to pursue their studies in Psychology/Cognitive Science/Neuroscience. This 6 week program is led by Dr. Etan Markus (UConn Psychology) together with colleagues at Tel Aviv University.  Participants will take a UConn class supplemented with a second class focused on regional history and/or culture, as well as, organized activities and tours.
Tel Aviv / Jaffa is a UNESCO World Heritage Site known for its Bauhaus architecture.  It is also known as "The City that Never Sleeps".  Tel Aviv University is a leading world institution with cutting edge research in both Psychology and Biology.  https://english.tau.ac.il/  https://en.wikipedia.org/wiki/Tel_Aviv_University
All coursework and activities will be conducted in English.
To register go to our "links" page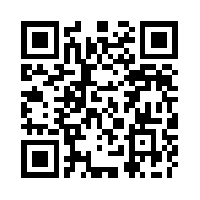 "An absolutely amazing, once-in-a-lifetime experience. I would go back in a heartbeat. It is the perfect balance of school and fun. You can never run out of things to do, and the nightlife is endless. From the courses, to university staff, to food, to fun, I would definitely give this experience a 10/10. If you're in the position I was and thinking about doing your first course abroad, this program to Tel Aviv is the perfect place to start your journey"  
see more comments/advise from program grads @quotes