"An absolutely amazing, once-in-a-lifetime experience. I would go back in a heartbeat. It is the perfect balance of school and fun. You can never run out of things to do, and the nightlife is endless. From the courses, to university staff, to food, to fun, I would definitely give this experience a 10/10. If you're in the position I was and thinking about doing your first course abroad, this program to Tel Aviv is the perfect place to start your journey"
The Classes -
UCONN PSYC2209 A very interesting class with a great professor! You'll learn mostly from a neurological basis how different types of learning occurs in the brain- if you like both psychology and neuroscience this is definitely the class for you!
This may have been the best psych course I've ever had. I truly did learn so much and in such a short amount of time! It was a pleasure having the opportunity to be in your class.
...a highlight of this 6 week experience. We went over lots of information-it can get a little heavy- but I feel like it was all really important, especially for a psych major, and it's nothing unmanageable. In a sense, I feel like the course brought together many concepts from other previous psychology classes. Professor Markus did a very good job of prioritizing material and presenting it in a clear, organized manner. He even throws in some nice jokes to keep things fresh and interesting. You can really tell Professor Markus cares about your success- he always makes sure concepts are understood...
TAU Classes  It was also helpful and meaningful to be in another course as well, especially one taught by a professor at TAU. It was a good way to meet students from the TAU international program, as well as students who are from Tel Aviv, and learn more about the history of the country.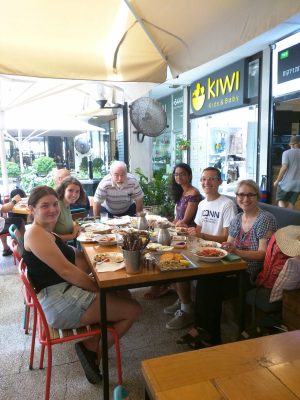 University, Dorms & RAs -
The dorms are really nice- definitely way bigger than the average UConn dorm. You get a kitchen to cook on with a small plug in electrical stove, a big refrigerator, and a nice porch outside...
Living in the dorms is awesome because you're within walking distance from a big mall, multiple grocery stores, including a 24 hour one, and a 5-10 minute walk from classroom buildings. Your dorm room is air conditioned, and comes with all the necessary equipment to make and store food- aside from pots and pans. There's a fridge, stove top, and microwave.
All areas of campus, including dorms, are WiFi accessible. There are multiple networks to chose from in case the one you're connected to is a little slow. On campus, there are many little cafes and cafeterias to find food at during the day. It's a great space to hang out, as well.
The madrichim, student leaders, are awesome and are there for you at the click of a button. At any time of the day you can ask them questions and someone will be there.  It's good having guides on campus who know the area, the school, and are fluent in English...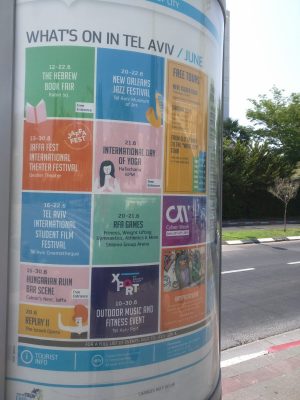 Organized tours & trips -
The madrichim lead trips on the weekends such as one to the Dead Sea, Jerusalem, Haifa, and a kibbutz, just to name a few things. The trip to the Dead Sea was the absolute highlight of my time in Israel- there's nothing else in the entire world like it.
These trips are a great opportunity to see outside of Tel Aviv, meet new people, and get a feel for things to do outside of class. Israel is such a small country you can easily visit one of these attractions or places again on your own time.
I loved the hiking through the Negev especially, and getting to see the south of Israel was super fun. They take you through all the quadrants of Jerusalem so you can see all the cultures at once...
...we saw the Sea of Galilee and did water rafting...
The graffiti tour was super cool, but if it's on the last week, don't wait to see Florentin! Check it out early with some of your friends because it's a really cool place to hang out.
...these trips are amazing opportunities to meet other students part of the TAU international program. They are brief tours, but they give you a good taste of what's around. TAU also provides transportation...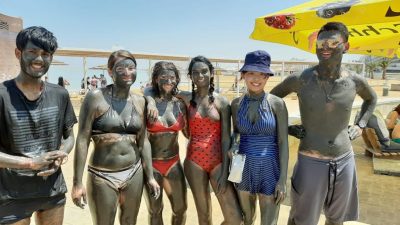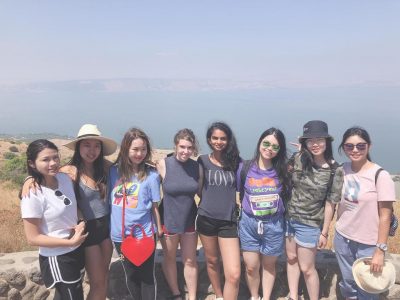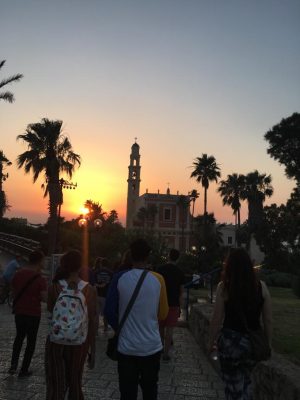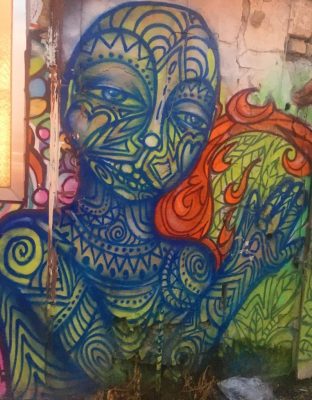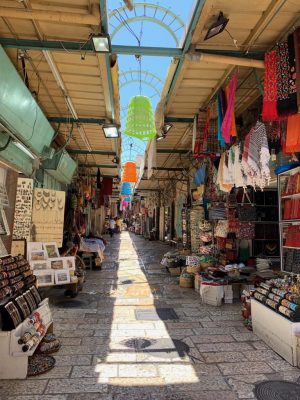 Tel Aviv & Israel -
Tel Aviv is a great city- there's always something going on. Even on weekends, a lot of places will still be open, which is not the case in all of Israel. The people are super nice, in Tel Aviv and in general.  You never have to be scared to ask someone on the street for help if you need it (to figure out the train system, for directions, etc. Someone will always help you).
Being right in the city was such an amazing experience. The dorms are just a short (and inexpensive) bus ride away from all the major attractions such as great restaurants, the beach, the park, and shopping centers. The beaches are astounding. They are the perfect place to spend your time after class or on Shabbat. After you hit the beach, you can walk a few blocks and find some of the best authentic Israeli food in the world on major streets such as Frishman and Dizengoff.
You won't ever get bored during this course and trip. There are so many great sources for things to do such as websites and local bulletin postings of upcoming events. Everyone is very friendly and always willing to help you out or be a guide. In the majority of cases, locals will be able to communicate with you in English, and in my experience, it seems like they enjoy practicing it. I always felt welcome to ask questions as everyone is so approachable.
There are a couple learning curves when you first get there, as there would be in any new place, but nothing you can't do. Taking the bus and learning the routes is a tad difficult at first, but with the help of the Moovit app, you can master it easily within a few days. Aside from the bus, there are scooters and bikes you can rent take around as well- those come in handy on Shabbat.
The beaches are super nice and a good place to relax...